Kitty Cat Handmade Cloth Doll-Twinkle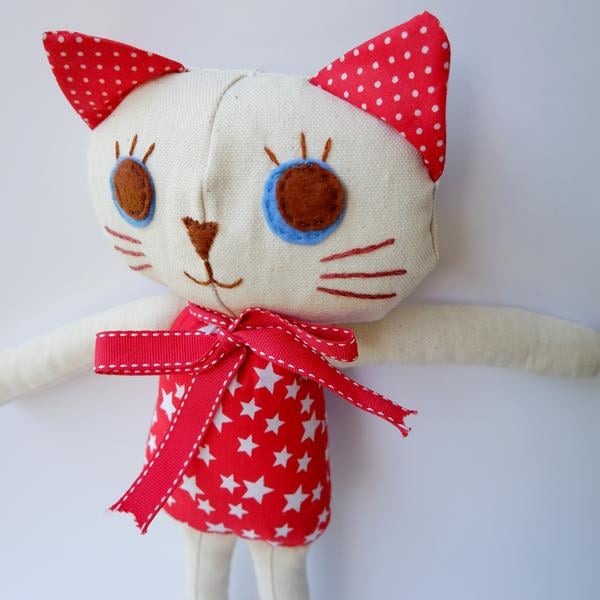 Twinkle is a Japanese retro inspired Katie Kat collectible handmade doll. A slow-crafted creation, she is hand sewn, machine stitched and crafted with care. Blessed with long limbs and legs, Twinkle stands 12 inches tall and is utterly charming sitting on a shelf or relaxing in a favorite corner.
Best for cat lovers and sassy, crazy cat ladies!
One-of-a-kind.