Kitty Cat Handmade Cloth Doll-Lily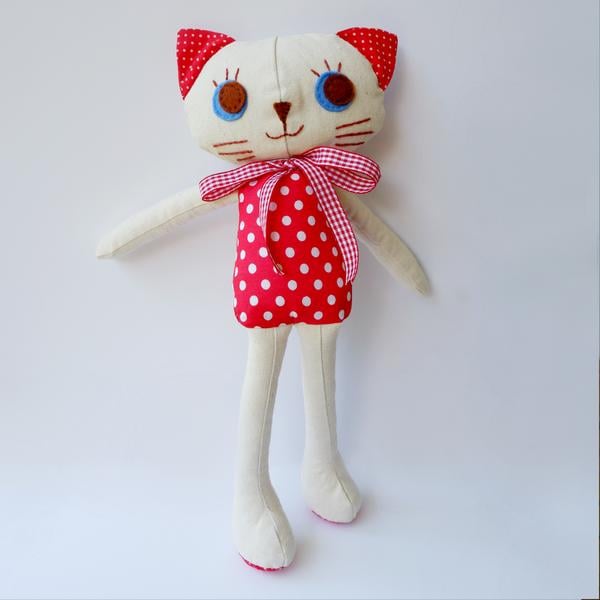 Lily is a sweet handmade doll to snuggle to or display in your favorite bookshelf. Created in Japanese zakka style, she is part of a one-of-a-kind Katie Kat doll collection. Audrey is hand sewn in slow-craft tradition and machine stitched for durability. This feline dolly stands 12 inches tall and poseable. She is a tall and lanky doll that is perfect for the catwalk!
Best for cat lovers and fashionable, crazy cat ladies!
One-of-a-kind.