Kitty Cat Handmade Cloth Doll 12"- Daisy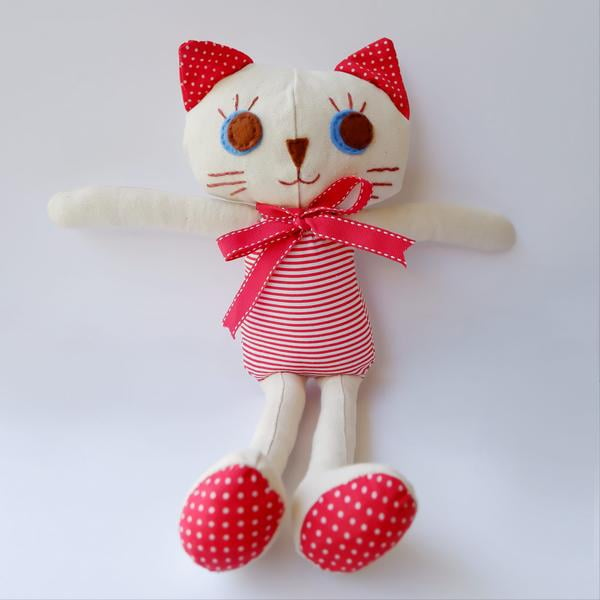 Charming Daisy is another adorable feline from the Katie Kat doll collection. Crafted with love and attention, she is the perfect addition to a cat lover's space. Sitting on a desk or high up in the shelf she is sure to bring a smile to your day. Daisy stands 12 inches tall and poseable. She has legs for days and can strut down the catwalk with style!
Best for cat lovers and sassy, crazy cat ladies!
One-of-a-kind.